Why bother servicing your boiler
11 December 2012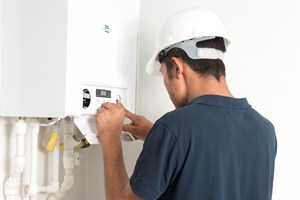 Every week, at MBM we promise to give you hints and tips that in the long term will save you money on all your plumbing and heating needs. Our aim is that you have a fully functioning boiler at the time you need it the most - those cold winter months!
We believe prevention is better than a cure so follow these tips for a happy and healthy boiler, a nice toasty house and plenty of warm water and heating all year round.
1. Save money on uncessary repairs
Our engineer will make sure your boiler is working correctly and pick up on any minor faults. They can be fixed there and then and save you on emergency call-out bills and future problems.
2. A service can save your life
Many people die every year from carbon monoxide poisoning. Faulty boilers and faulty gas appliances can leak carbon monoxide and a regular boiler service will help to detect if you have one in your home.
3. Reduce your fuel bills
Our engineer will make sure your boiler is running as efficiently as possible and not expending unecessary energy. This can help you make significant savings on your bills.
4. Have valid boiler warranty
It is a requirement of many warranties that you have your boiler serviced. If you don't this can invalidate your insurance leaving you with more unwanted bills.
5. Stay legal
If you are a landlord, you are legally obliged to keep all boilers serviced in all your rental properties. You will need to have a valid Gas Safety Certificate to certify this.